-20
The first homecomputer that I ever seen (and that attracted me to the computer-world) was a Sinclair ZX81 but in the far 1984 my father bought me a new Commodore VIC-20; from here born my informatic-passion and 2 years later a Commodore 64 followed.
Everytime I power on the Vic20, I get many emotions to see again this fantastic startup screen with characters big like a post-stamp, arranged on 22 rows of 23 columns....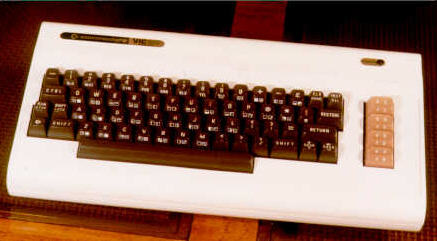 Technical data:

Year of release
1981
CPU
MOS 6502a
Frequency work
1 MHz
ROM
16Kb (8K Basic + 8K Kernal)
RAM
5Kb expandable up to 32Kb
Operating system
BASIC 2.0
Text mode
23x22
Graphic mode
176x158 - 8 colori
Sound
3 channels + rumour
Other

-

First price
Under $300
This is an advertise appeared on United Stated; yes, he is James T. Kirk, the captain in Star Trek series!
Click on the image on the left to see it enlarged.